Seamax Ocean430 Inflatable Boat Review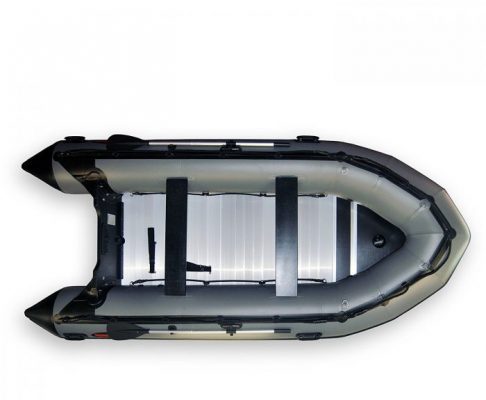 Inflatable boats not only make cutting through the water easy but also offer other numerous benefits. When it comes to safety, you are probably safer than when you use the conventional non-inflatable boats. The rigid construction of an inflatable boat makes it steady even at high speed. Even when it has taken an enormous amount of water, such a vessel remains due to inflatable collars that surround the same. That lowers the prevalence of sinking and the dangers that come with it.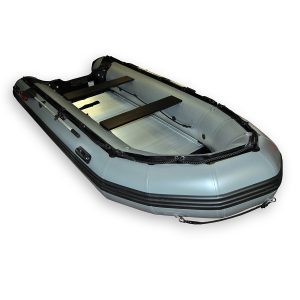 The Seamax Ocean430 is an ideal inflatable boat with a length of fourteen inches and a beam of about six and a half feet. The inner dimensions include a pontoon diameter of 19.7 inches, while the lightweight design makes it easy to carry on your next cruise. At 230lbs and a maximum loading capacity of nine passengers weighing a total of 1982lbs, you cannot wish away the comfort and flexibility that comes with the boat.
The superior inflatable boat features a high-grade PVC coating material that gives you service across numerous summers. The reinforcement design of the keel bottom and the heavy-duty lifeline around the entire boat enhances its lifespan. As an inflatable, the Boat has a stumpy center of gravity to reinforce stability and minimize possibilities of capsizing. Whether motionless or cruising, the Seamax Inflatable Boat is the entire time stable. Users can fish while standing without compromising the safety of the other occupants. The ultimate choice for the families that seek to explore the marine mysteries.
The boat features a non-skidding aluminum flooring system that has side joiners. A battery box and a fuel tank tie down fittingly on the floor. A draw to halt style drains valve and twin motor pads and on the transom adds stability to the boat. A marine sealant should be applied since it will resist leakage.
The Seamax Inflatable Boat is easy to set up and is ideal for a fun day of extensive exploration on a river, bay or lake. Once the inflatable boat is deflated after use, storing of the same is easy since it does not take up much space. You can easily store the boat in the trunk of a vehicle locker, beneath the stairs or at the corner of your garage, set for the following holiday or weekend.
When it comes to the standard of the quality, The Seamax Inflatable Boat does not disappoint. The boat features an exceptional artistry that is without comparison to majority vessels. With this vessel, you have an assurance of security, durability and comfort.   You can purchase the Seamax Ocean430 here.