We have it and we love it for 2021.  The AOMAIS GO Bluetooth speaker has it all.  A great LOUD sound, long-lasting battery, and waterproof up to 33′ for 30 minutes.
The AOMAIS Go has a clear, rich sound that fills easily make a great party outdoors. Easily connect any device with a playlist to have continuous sound for any occasion.
Sync with Bluetooth
Tablets, cellphones sync in a snap with Bluetooth 4.2. Works great with iPhones, iPad, Samsung, HTC. Wired connection with PC, TV and other non-Bluetooth devices with a 3.5mm audio jack.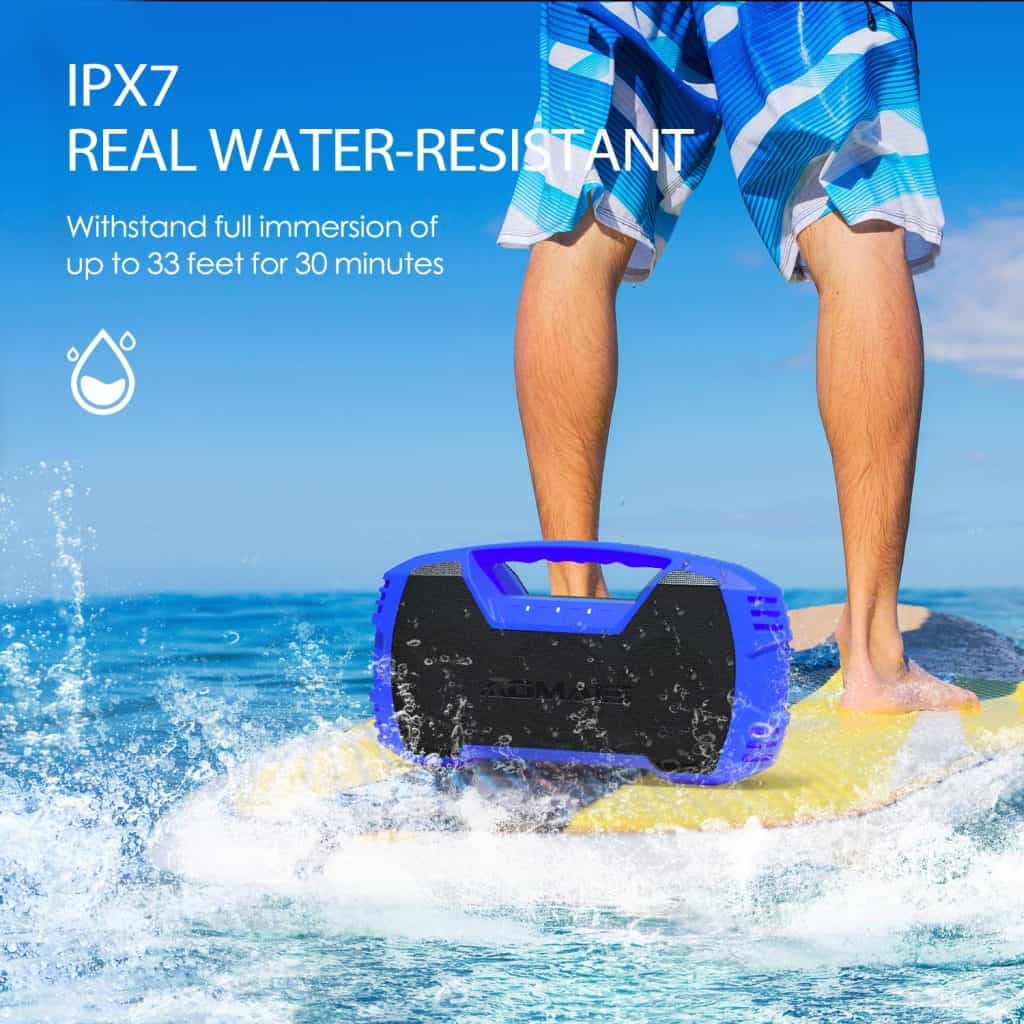 My daughter uses this speaker out playing basketball or practicing for softball.  You can hear from far away and never have to worry about rain.  When we go boating, we bring it along too.  It is so much louder than the other smaller speakers that are on the market. 
Also, it's perfect for the beach.  It's about the size of a 6 pack of beer and the charge last for hours.  We like the blue one but there are other color options available too.  The handle is very useful as well – easy to carry when you're trying to grab a ton of stuff on your way down to the dock.  You will also notice that most review sites give this speaker 5 stars.  We haven't had any issue with ours and we've had it for about 2 years.  
Don't Worry, It's Waterproof
The other thing to consider is that while no one ever really intends to get their portable speakers wet, accidents and bad weather can happen, and if kids are any part of your life you'll know mishaps can be very difficult to avoid.
Learn More and Purchase the AOMAIS GO Here
Don't forget, AOMAIS GO can make a great gift for your favorite boater.  Also, check out the AOMAIS carrying case here.
Table could not be displayed.